"I've never known a training programme that has made such a positive 

the
difference to so many people in the wider team."
---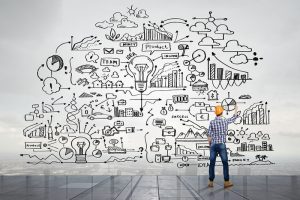 Staff surveys show an 80-90% improvement in employees' overall satisfaction with their job and the organisation

There have been huge gains in productivity as a result of streamlining work processes and regaining control over email

There's been a substantial reduction in stress
The Challenge
A high-tech, family-owned organisation with a global presence wanted to help their staff to regain control of their workloads as well as learn faster and smarter ways to work. They initially ran a pilot programme, which produced such impressive results that the executive team decided to run it through the entire organisation. The organisation already subscribed to the LEAN principles of working and our programme complemented these principles perfectly. They saw it as "LEAN for the office".
Our Solution
The deputy CEO, who had undertaken the PEP programme, set up a working group and asked the PEP consultant to work with each general manager directly to discuss each department's needs. We customised solutions for different teams and there are currently two different programmes running.
The Outcome
Every general manager loved the programme and has since wanted to streamline their processes and ensure all their people are working more effectively. The executive team has seen firsthand how even minor changes (for example, doing a weekly review or ensuring their email inbox is empty at the end of the day) have had positive effects. Staff surveys now show an 80-90% improvement in overall satisfaction with their job and the organisation. Teams are much more engaged – everyone is "speaking the same language" – and the completion of projects is acknowledged and celebrated. There have been huge gains as a result of streamlining one-on-one meetings and regaining control over their email. There's also been a substantial reduction in stress.